Cable Management & IT Support
We offer physical layer support to IT industry professionals by partnering with you to implement end-to-end data center and telecommunication room solutions, including evaluation, planning, design, and deployment services.
With your knowledge of your organization and objectives, and our knowledge of how to design and deploy data centers and telecommunication services, together we can build an environment that works for you. This teamwork-focused approach helps us to propose and implement a solution that can achieve your goals.
Call us today to see how we can help you! 
Our Approach To Network Cable Management
Standardization of processes.
Uniformity with build layouts and designs.
Cable organization, hiding and concealing cable networks, and server room organization 
Project engineering and management– Utilizing AutoCAD® and Visio®.
Materials control through kitting, optimum stocking, and delivery planning.
New Tech Cabling also offers all products needed to fully support data center installations including coaxial, CAT5e, CAT6, Cat6a and fiber optic cabling systems, cabinets and racks, networking, remote monitoring and management, and more.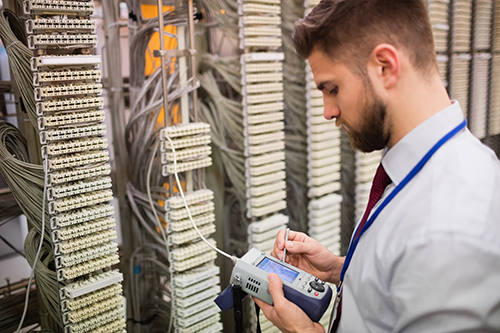 We ask the right questions so that we fully understand your objectives, and offer appropriate solutions for successful deployment of an office build-out, data center and/or telecommunications room. We know that data center and telecom room components must interrelate with other systems, so we focus on understanding your overall facility design and consider the dynamics of how and where these systems are deployed.
Manage, Update, and Organize Your Network Cable Infrastructure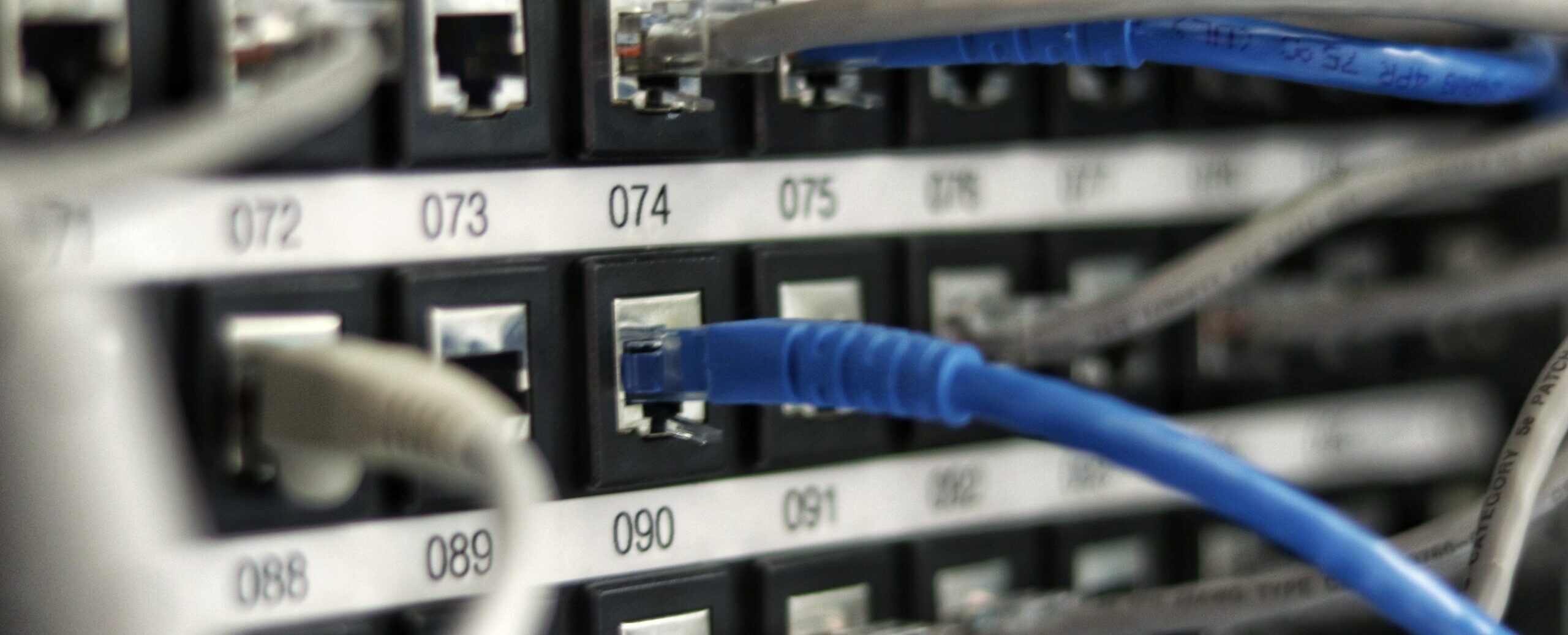 An organized and efficient network cable structure is crucial for IT specialists to work effectively. At New Tech Cabling, we collaborate with the IT professionals and network systems integrators to design the physical network system that will best fit the end customers' needs. We will then use that design to plan and install, as well as manage remotely when needed.
A well-oiled network can ensure that businesses make and implement smart decisions efficiently, so what steps can you take now to ensure that your office's infrastructure is up to date? Here are four steps you can take now that can put your company on the path towards network efficiency:
Questions? We're here to help.