With the global COVID-19 pandemic coming to an end in the near future, it's time for businesses across the world to do some serious reconsiderations of how they're going to structure their work environment in a post-COVID world. Office closures and social distancing measures enacted globally have proven that work-from-home options are not only possible, but as Bloomberg reports, may even be more practical for many workers and employers.
Offices around the country now are bracing for a new work environment system – one where offices are less full than they were before, and for many, one where employees may have a more flexible in-office and work-from-home situation. This new hybrid workplace setting isn't something that can be done overnight, and may require some investment into new hybrid-friendly IT infrastructure.
So what should businesses be on the lookout for in this new world of semi-remote working? Here are a few things to look out for:
1. Office and Desk Layout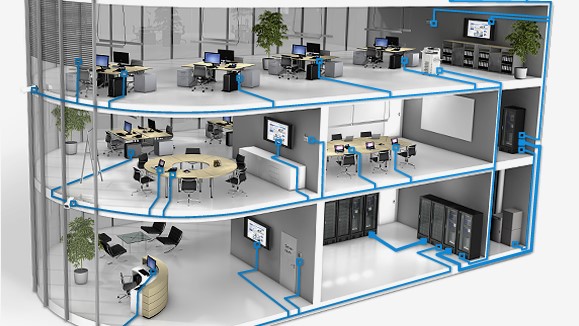 The first and most important thing to consider is how your office as a whole is going to look now. Major offices around the world such as HSBC in London are expecting up to a 40% reduction in property space post-COVID due to employees choosing fully remote or semi-remote work settings, as well as new employees hired on in remote positions.
If you're expecting a reduction in in-office workers, you may need to reconsider your office and desk layout, which may require a serious redesign of your cabling network. 
You may even be considering moving offices entirely, as some businesses have chosen to downsize their space, which would require even more professional work needed in order to ensure your equipment and network infrastructure is relocated properly while minimizing downtime.
2. Wireless Network Infrastructure
A common misconception that's been circulating since businesses have started engaging in shifting to hybrid work settings has been the idea that you can cut down on your wireless infrastructure in light of having a reduced in-office workforce. However, with a flexible hybrid setting, it's actually more important to have a reliable wireless network established for those who access the office on a more flexible schedule. 
A hybrid network contains both Ethernet and Wi-Fi standards. In such setups, Ethernet cables might be used to attach storage devices and printers to the network, which your staff can then access through devices that are Wi-Fi-enabled. A new hybrid setting may likely look more casual in-office, with workers connecting wirelessly via laptops rather than wired desktops, so ensuring that your office's wireless network connection is reliable and efficient is going to be key to keeping your office running smoothly
3. Network and Data Security

Network security has been a huge hurdle for first time work-from-home businesses as the introduction of office equipment and networks in the home has led to a number of issues with software becoming compromised.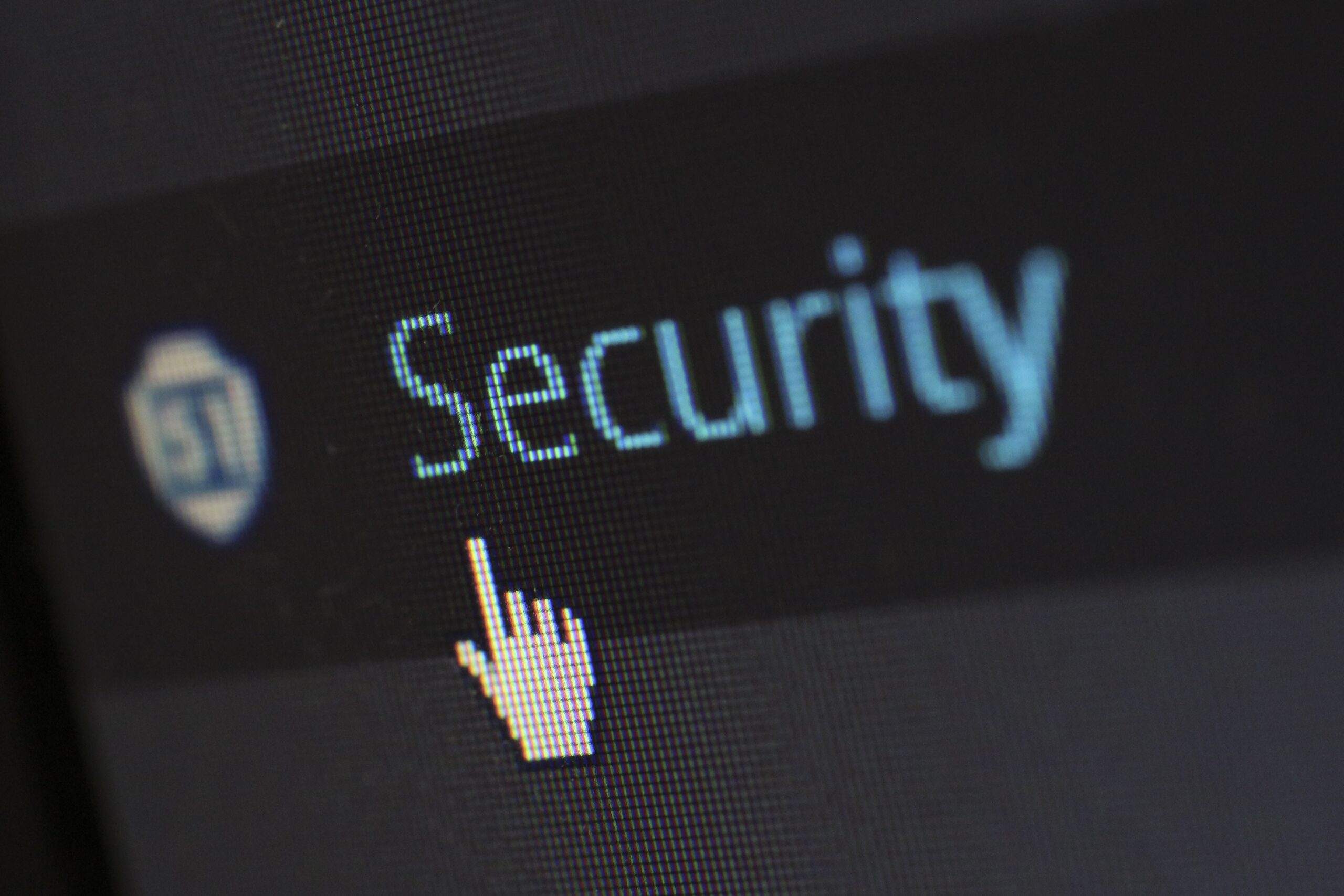 According to the US Chamber of Commerce:
While seemingly harmless, using a foreign device or having another user on a corporate device may lead to a compromise of security controls, rendering home networks vulnerable.
Consider adding a secure VPN or a remote desktop that can be monitored for access, and offer digital security training to your employees to reduce risk of infecting work devices.
If your business is issuing equipment and devices to your employees for remote work, be sure to update the devices on all your network's security systems. Regularly have these devices audited by your IT support to make sure they are running properly and that the most up-to-date patches have been installed.
4. Simple Setup Docking Stations
With a hybrid work setting, many companies are choosing to create flex laptop stations in their offices for workers who come in to the office infrequently. A good solution for these types of workers is to use easy to access docking stations that workers can plug into and connect to the office's network infrastructure quickly.
Most new docking stations on the market let you expand the connectivity options of your laptop, making it an even more versatile machine by adding ports such as additional USB ports, Ethernet LAN ports and video connections as well. Combine these with an integrated and simplified cabling structure, and you've got a cheap and easy alternative work station that perfectly fits the style and flexibility that your hybrid-favoring employees will love!
Click the button below to see how we can help you install new hybrid work stations in your office!